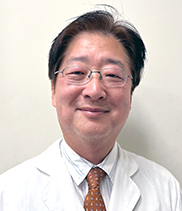 Dear members of the Korean Foot and Ankle Society!
hello? I am Ki-won Young, the 23rd president.

My shoulders are heavy as I, who do not have much experience and experience, will serve as the president of the Korean Ankle and Ankle Society in 2023. By accepting the ideas and opinions of our members, we will do our best to make our society a year that can leap forward both domestically and internationally. With the long corona pandemic of 2 years, many meetings have been held in the meantime, and I'm glad that things are getting better again. We are looking forward to and preparing for 2023 to return to normal.

The biggest purpose of our society and the direction to go is to discuss and discuss various thoughts, new treatments, experiences, and abundant data of our members, so that better treatments can be applied to patients in the field of orthopedic foot and ankle. For this purpose, we will prepare a better forum for discussion, provide many opportunities for new ideas, and provide a good forum for sharing sufficient opinions.

Our society, which has continued to develop over the past 30 years, is now achieving many achievements and increasing its status worldwide. It can be said that the time to increase the status of the society by increasing the number of members of the society has now passed. In the future, I think the society should put more emphasis on the active, participatory, and passionate minds of the members rather than the simple number of members. We will provide a better forum for discussion for these members and move forward to reflect deeper thoughts.

Externally, there is a good opportunity to demonstrate the status of our society at the American Foot and Ankle Society at the end of September by selecting AOFAS guest nation in 2023, and in the autumn, our society is planning exchanges between Korea and Japan Foot and Ankle members. Also, at the end of November, the AFFAS conference will be held in Taiwan. And in 2024, I think it's an important year for preparing and promoting the big event of the IFFAS World Society. This is a year in which the active participation of our members is essential.

There is a sense of pressure to lead our society, which has a history of well over 30 years and many achievements around the world, for a year. It seems to have become in addition to the thoughts of those with a lot of experience and the enterprising spirit of those with new and fresh ideas, we will provide a good opportunity to develop by exchanging thoughts and experiences in domestic and international discussion forums throughout the year.

Lastly, I wish all members good health and happiness.


January 2023 Posted by Ki-won Young, the 23rd President of the Korean Ankle and Ankle Society